Tanja has had great success in treating many of her patients. Some have been so affected by the treatments that they have offered to share their experiences with you:

"Each time there is a health issue for myself or my children, my first contact is Tanja.
Recently I had little energy and was fighting off too many colds & illnesses. After I followed Tanja's treatment of herbal & homeopathic remedies and dietary recommendations, I felt fantastic, I had renewed energy and greater resistance to colds and flu.
With Tanja as my naturopath,  I have this wonderful feeling of being cared for, because I trust that I can hand over to Tanja, my health problem and I can simply follow her advice for success. I no longer need to dwell on health problems, or be anxious or concerned for myself or my loved ones. We are in such capable hands, that I feel both serenity and relief that Tanja knows how to best help us.
Her assessment is detailed and she always has every remedy on hand on her shelves to treat our problems, which is so convenient because I don't have to spend the time finding them elsewhere.
Thank you Tanja for restoring our health.
Warmest wishes,"

www.NaturesGemsOrganics.com
www.BridalBeautyPlan.com
www.AthletesFootFungusCure.com
www.HeartForSoul.com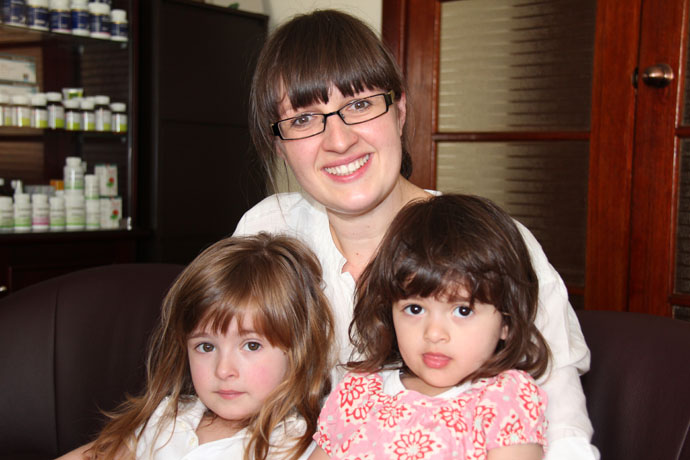 "We have been searching for a while to find the right person to help our 4 year old with her digestive system.  She has always had problems with constipation, although it became an acceptable part of her daily life as a mother I felt that it just wasn't right....as soon as we started following Tanja's recommendations my daughter's situation improved and is only getting better.  She taught us and empowered us to eat the right foods for her system to be healthier.  My daughter connected with Tanja as she understood the recommendations of treatment that was given to her.  Thank you Tanja for your commitment and support"


"Since taking Tanja's natural treatment my overall health has been improved dramatically. I no longer suffer from headaches, high blood pressure, mood swings, painful periods, sore ankles and poor eye sight. I used to live with all these problems for years without realising that my health was going down-hill. Then I finally got to see Tanja, and what a great difference she has made to my life! I thank you, Tanja, and will be happy to recommend you to anyone I know."


"I am delighted to see my last diagnostic tests are all clear of my long lasting ulcerative colitis. It has been cured, thanks to Tanja's treatment. It has been a long treatment but it was worth it. For so many years, conventional medicine could not help me. I finally asked Tanja for help, and it has been great to be able to live a normal life again without having to rush to toilet. My whole overall health has been improved and I am grateful for it.
Thank you."

"My daughter has been infertile for the last 5 years. She has been trying hard to have a baby but doctors could not help her. She did not want to have IVF, so I suggested that she should try Tanja's treatment. After 4 months of Tanja's herbal and flower remedies, she got pregnant and later gave a birth to a healthy baby girl. We are so happy to have this new baby in our family.
Grateful grandmother"


"I am 34 years old and I have been suffering from hay fever for a long time. I have tried all sorts of different treatments, but none of them worked. A friend suggested to try Tanja's treatment, and I am so happy now. My blocked nose and runny eyes are things of the past!
Thank you Tanja for helping me breath again like normal human being."


Contact Tanja
and make an appointment to get started on your journey to your new natural health today!
Copyright © Tanja Trbovic-Stancic 2008 - 2014